Elixir Intense set
Beauty case + Box of 5 nourishing face masks + Headband
When to use it?
Morning, evening, whenever you feel like it. When enjoying some downtime with a facemask, whenever your skin seems dehydrated and lacks softness. It doesn't matter where or when, it can be used whenever you want to pamper yourself.
What are the benefits?
Nourishes the skin deeply and maintains a high level of hydration, plumps the skin and improves its elasticity, wakes up your glow. Keeps your hair back, protects your hair from coming into contact with products.
What you won't see anymore:
Lack of comfort, dull or dry skin, a frizzy hairline, your fringe getting in the way, hair stuck to your face due to the serum.
More details on our set Elixir Intense:
Direction for use Nourishing face mask
How to apply Elixir Intense ?
When the skin needs to be well-hydrated. Elixir Intense provides the perfect amount of lipids to retain water from exiting your skin. A skin filled of water is a brighter, more elastic and happier skin.
Once or twice a week, or as soon as your skin feels dehydrated.
Remove all make-up and clean your face.
Take out your Elixir Intense face mask. Unfold it and apply it on your face, streching the fiber to chase air bubbles. Close your eyes and get chilled from this refreshing mask
For a short application : 10 minutes are enough to deeply nourish the skin.
For a long application : leave the mask on for 20 minutes or more. It contains so much serum, the mask won't dry and remains very comfortable.
Remove the mask and make the excess of product penetrate by massaging your face.
Headband
How to use Elixir Intense headband?
When applying a facemask, during your daily face cleaning routine, for every makeup look... as soon as you need to keep your hair off your face and stop them from coming into contact with products
Pop the headband around your neck.
Push it up over your forehead in order to clear your face and keep your hair in place.
Clean your skin, apply your facemask, rub in your treatment, do your makeup...
Remove the headband by sliding it down your hair.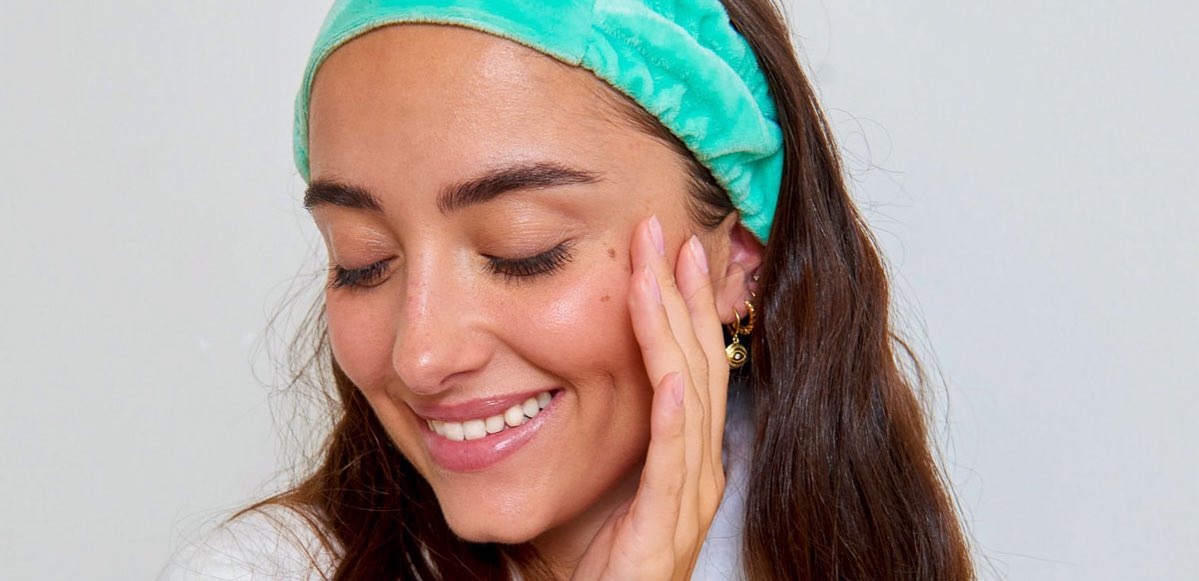 Ingredients and composition :
Multi-active serum formulated with natural ingredients
AQUA, PROPYLENE GLYCOL, 1,2 HEXANEDIOL, HYDROXYETHYLCELLULOSE, XANTHAN GUM, DIPOTASSIUM GLYCYRRHIZATE, SODIUM HYALURONATE, PEG-40 HYDROGENATED CASTOR OIL, CAPRYLHYDROXAMIC ACID, GLYCERIN, SQUALANE, GLUCOSYL CERAMIDE, PENTYLENE GLYCOL, PARFUM, TRIETHANOLAMINE, HEXYL CINNAMA
Squalane : nourishes the skin and forms a soft, protective film on its surface that prevents the evaporation of water. It's also one of the best ingredients with a soothing power that softens the skin and improves its elasticity. Because its naturally present in sebum, squalane can easily be used on the skin and penetrates quickly without leaving a greasy impression.
Acide hyaluronique : a naturally moisturizing ingredient, it can hold up to 1000 times its weight in water. Its antioxidant properties have the power to delay skin aging.
Headband
100% polyester.
#JESUISRARE
Follow us on Instagram!